Project 4th Edition Workbook 5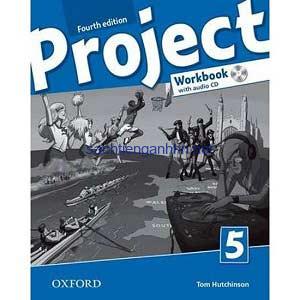 The new components available with the fourth edition ensure that you have all the support you need.
You will never run out of material with Project fourth edition. As well as the core units in the Student's Book there are additional photocopiable worksheets and interactive exercises on the Teacher's Site. There is also new video material with accompanying worksheets for all the culture topics in the Student's Book, giving you an alternative way to cover the topics. The extensive reading bank at the back of the Student's Book could be used as extension material for fast finishers or as whole class material. All the stories include dialogue so why not get your students to act them out in class?
© Report abuse
You may also like:
Project 4th Edition Student's Book 5
Project 4th Edition Workbook 5
Project 4th Edition Level 5 Class Audio CD 1
Project 4th Edition Level 5 Class Audio CD 2
Project 4th Edition Level 5 Workbook Audio CD