Art Projects 2 4th Edition Abeka Art Series 2nd Grade
Book Description
Add some extracurricular art development into your 2nd grade curriculum. With a step-by-step guide to 38 projects, your students will practice following directions as well as weaving, shading, blending colors, painting techniques, paper sculptures, and more. Seasonal projects are included to promote holidays and special times of the year. Watch your students engage their creative side as they complete their art projects. This book is designed for a 30 minute class time. Includes Scope and Sequence, Plan-Ahead Supply List (both monthly and yearly), and a Glossary of Art Terminology. 188 pages, softcover. Grade 2.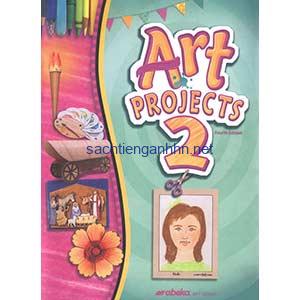 This is an Abeka 5th grade. Approximately 412 pages.
Book Information
Title: Art Projects 2 (4th Edition)
Format: Paperback
Vendor: Abeka
Publication Date: 2018
Weight: 2 pounds
Stock No: WW415398