Adventures in Nature 4th Edition Abeka Reading Program 5th Grade
Book Description
This "Speed and Comprehension" reader will give elementary-aged students a look at God's design in nature. Adventures in Nature contains challenging and interesting chapters that will help students learn how to read quickly for information while maintaining a strong emphasis on reading comprehension skills. Perforated quizzes, a quiz key, and a reading record sheet are also included.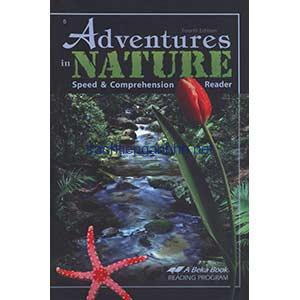 This is an Abeka 5th grade reader.
Book Information
Title: Abeka Reading Program: Adventures in Nature
Format: Paperback
Vendor: Abeka
Dimensions: 9 X 6 (inches)
Weight: 9 ounces
Series: Abeka Reading Program
Stock No: WW134988