Oxford Children's Picture Dictionary

Welcome to Oxford Children's Picture Dictionary for learners of English website.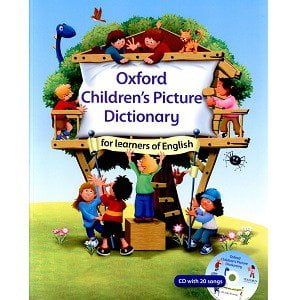 Oxford Children's Picture Dictionary provides the key vocabulary young English language learners need for the topics they meet in their coursebooks and are tested on in young learner exams. On this student's website you'll find recordings to enable you to listen to and practise the correct English pronunciation of every word in the dictionary. The words are grouped in their topics to match the order in which they appear in the dictionary.
On every page, you'll find conversation-based activities that draw on children's everyday experiences, making learning relevant and memorable. The audio CD includes 20 songs, helping students to remember new language, while developing their pronunciation and fluency. The dictionary also covers all the Cambridge English: Young Learners topics, to build children's confidence ahead of test day.