Choose How To Use The Materials >>>
1. Projector Package Subscription
2. Download function with Membership
3. Buy individual product/pay via PayPal
– Projector function present pdf ebook content with fast speed, no watermark with beautiful 3D effect.
– Access this function by purchasing
limited products
(just $3.9/month), creating an account during checkout, cancel anytime at (vnafood.com) My-account > Subscription.
– Please preview the
sample page (demo)
inside each product.
These are 4 Download packages: The package only limit valid time, no limit quantity. You can buy product connect with Membership to access download page, require login as a member.
Advantages:
Works fine when you are logged in as a member
Defect:
Need to memorize account information (user name, password)
Need to redirect to intermediary website (vnafood.com) to login successfully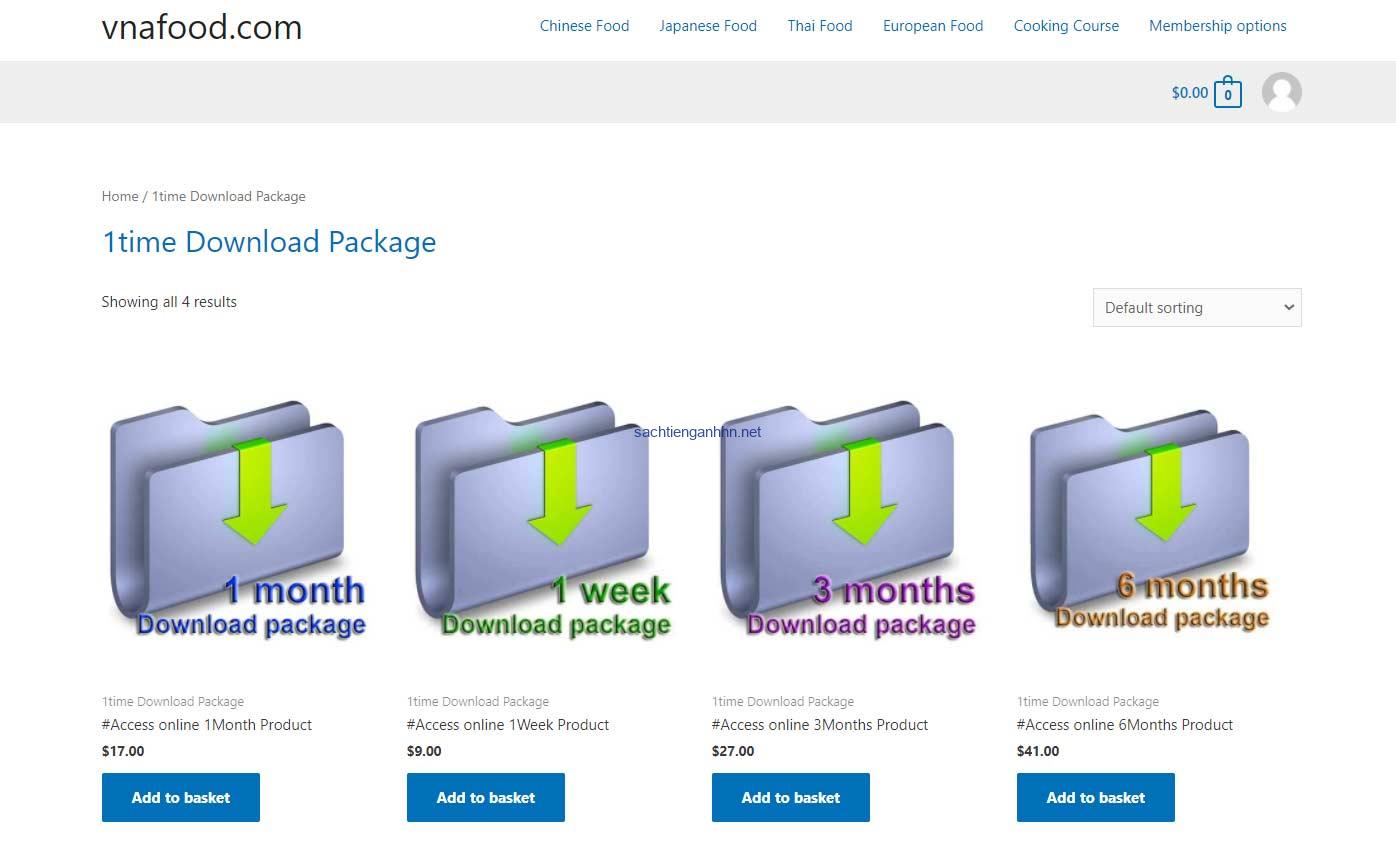 Step 1: You should download some sample file as ebook, mp3 track... acquainted to how it works. All downloadable documents are listed on the catalog page here to help you preview the contents (pdf, audio tract..)
Step 2: Please select 1 of 4 products corresponding to the 4 download deadline
Access online 6Months Product Download - $41
Access online 3Months Product Download - $27
Access online 1Month Product Download - $17
Access online 1Week Product Download - $9
Step 3: Make a payment by card brands: Visa, Master, American Express, Discover & Diners, Japan Credit Bureau (JCB), China UnionPay (CUP) via 2Checkout gateway or Bitcoin. After successful payment, Download link ebook pdf, audio will appear in 2 locations: single product page and My account page as image below.
If you want to buy several products and (or) pay via PayPal, see more details here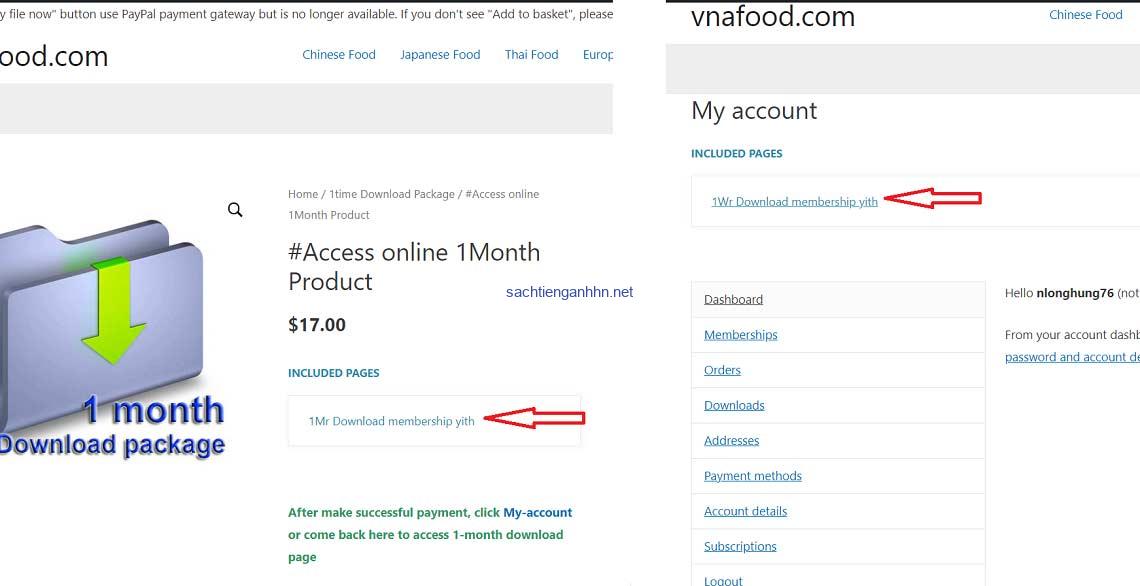 A. Buy only one/or several products (view list on vnafood):
- Copy the document name exactly, use the contact form with subject "Buy one product" to send me a request, I will reply with the product link (many products on the above list are not available yet with 2Checkout payment option - PayPal payment auto had failed ago). The price will be displayed before you click add to basket.
- You can purchase more than 1 document this way by listing the document name in contact form, after I reply with available links of products, you can click add to basket every one then make payment an oder.
B. You buy several products together and want to pay with PayPal
- Conditions for manual support: Total value of each order is more than $5
- Copy the exact names of the documents, use the contact form with the subject "Buy several products" to send me a request. I'll reply when it's ready.
- You send money from PayPal to me with content "Send to bundle ...", as soon as I receive it I will send you the full download links.
* You can also purchase a download package via PayPal using this contact form: Select subject download package and submit a request. Send money via PayPal with content "Send to pack". Please make sure you had an account and easy login, I will upgrade your account to the corresponding download membership package as soon as I receive the money.
PayPal account receive ***hmom****@gmail.com (provide when email)
Need other support, please choose Your other subject.. below the contact form. Thanks!
Frequently Asked Questions
Account/Access
Resources
Payment